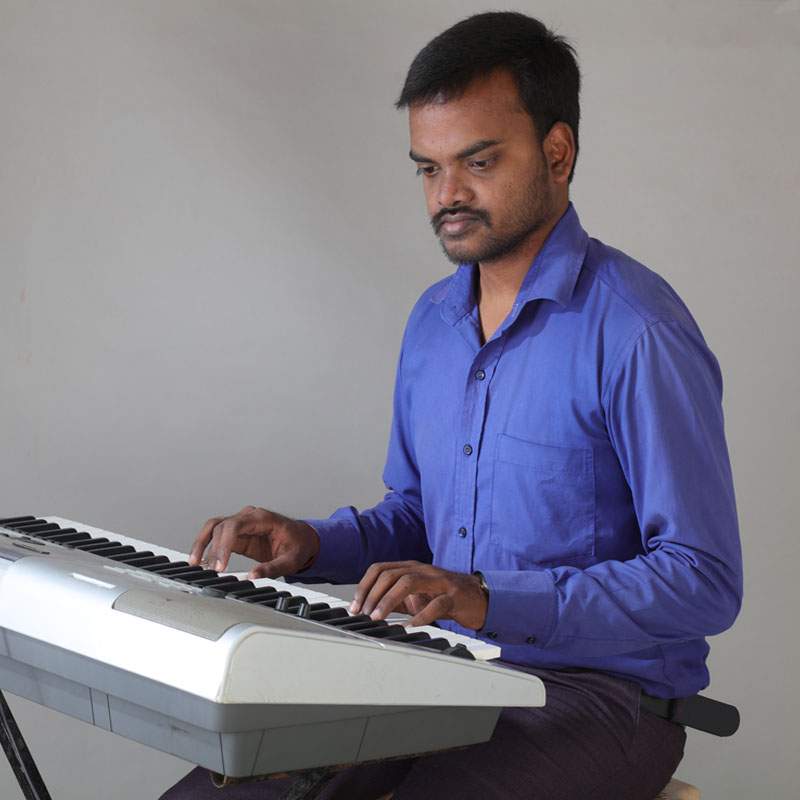 A. D. Laxman
A. D. Laxman is one of the professional keyboard instrument player in the Gujarat. Laxman started playing keyboard music during his student days and aimed at being a versatile performer. He trained his students for different genres of keyboard music like Rock, Blues, Funk, etc., that enables a musician to use these skills both in sessions playing or on the stage.
Laxman's keyboard music training can take in students at very basic levels and then progress them to more advance concepts and techniques over three distinct levels of learning. An understanding of these styles are not only helps students in pursuing independent keyboard music but also commercial Bollywood and non Bollywood music also with live performance at every concerts.
It was wonderful journey into Jay's Octave School of Music, guided by Mr. Jays - the Guitar Specialist. Very friendly and hospitable atmosphere where you can feel home. After 2 months, I could play Guitar. You can also find good quality music instruments here.
I recommend fully to visit this School of Music. Also you can enjoy great concerts of classical Indian music. If you are a traveler and want to know about some good Indian music references, you must visit this place. Don't miss the best music course at cheap price.
I had a wonderful experience while taking Keyboard Lessons at the Jay's Octave School of Music. It was great to practice and improvise with my teacher Jay. The atmosphere was always very friendly and laid back. They offer all kinds of lessons including Guitar, Piano, Vocal and of course Keyboard.